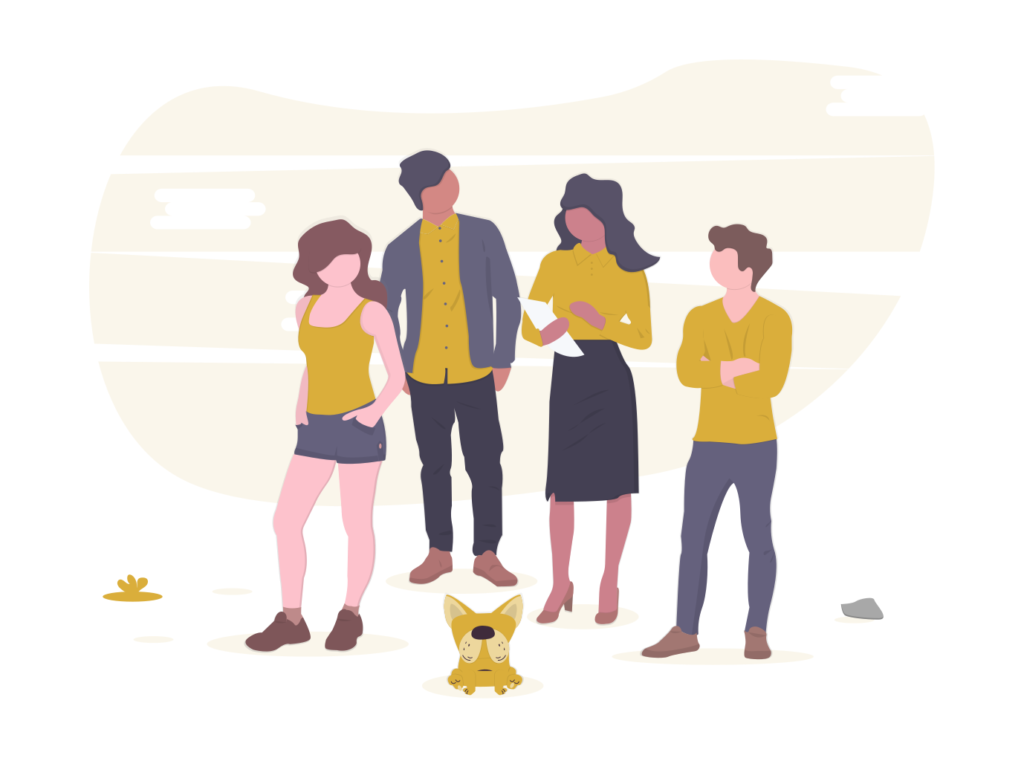 We exist to help and
support young people

of all faiths and none.
Emerge Advocacy is a registered charity run with the support of local churches.
Emerge Advocacy is a Christian charity, and as such, our work is motivated by the shared faith of our whole team.  We exist to support young people of all faiths and none, valuing diversity and offering unconditional care and compassion to all.
We exist to support young people of all faiths and none, to love indiscriminately, letting our actions speak. We only discuss matters of faith if a young person asks.
We mobilise, equip and support local Christians in meeting the need for more support for young people struggling with mental health issues in their own communities.
Emerge Advocacy is committed to excellence in our youth work and our interactions with professionals, we take seriously our responsibilities in safeguarding and proper governance.  If you would like to read our safeguarding policy, our 'Who We Are' document or find out more about our governance please get in touch.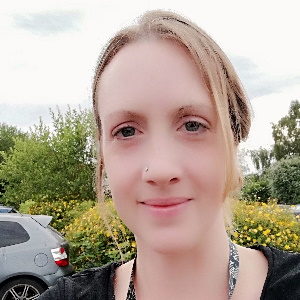 Hi, I'm Joy, I'm the Founder of Emerge Advocacy and it's been amazing to see how Emerge has grown from a small seed of an idea into the charity we have today. I have three kids and am married to Dave. I enjoy taking my dog for a walk to get some headspace and spending time with my family. I love what we do at Emerge because I know what it's like to feel completely out of hope and how precious it is to have someone come alongside and help us find some light during the darkest moments. Having the opportunity to do this for other people is just the best thing ever!
Joy has worked with vulnerable young people since 2000 in both youth work and NHS based roles. She has a BA Hons in Youth and Community Work and Applied Theology.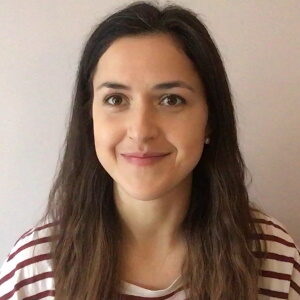 Hey, Bethany here. I'm a youth worker for the Emerge Project at the Royal Surrey, as well as assisting Joy in the Emerge Charity as the Comms and Development Lead. In my spare time I play football for a local team, enjoy walks in the country, baking and spending time with friends. What I love most about Emerge is the opportunity to care for and encourage the young people we support in hospital, and in the community. It's a privilege to get alongside them in their most difficult moments to hear their stories and to encourage them by seeing the gold in them and calling it out. We get to sit with young people who don't realise how incredible they are, and tell them how incredible they are!
Bethany has more than 10 years of youth work experience, including a NVQ in Practical Youth Work – Level 2 & 3 and a Distance Learning qualification in Understand Children & Young People's Mental Health.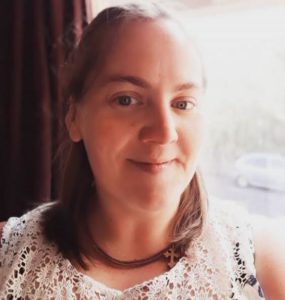 I joined Emerge as a volunteer in 2017 and loved it so much I've been here ever since and am now the Project Lead for our Guildford project in Royal Surrey County Hospital. I'm originally from Scotland where I was a nursery teacher. In my spare time, you'll find me having coffee with friends and spreading a little encouragement wherever I can. I believe in what Emerge does because I can't help but see value and worth in every young person. Encouraging them that they matter and their voice needs to be heard is one of the most important things to me.
Tracy has worked in a range of youth work environments since 2015 and has a BAHons degree in Theology, Youth Ministry and Mission.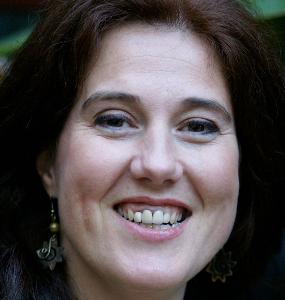 Hi, I am Fiona, Project Lead for the service in Medway, Kent. I regularly get involved with detached youth work in my local community. I love getting alongside young people, speaking positive things to encourage them about who they are and what their strengths are. I have the heart to see every young person reach their potential.
Fiona has a degree in Psychology and was a practitioner in the NHS in a community team working with people with learning disabilities and mental health issues.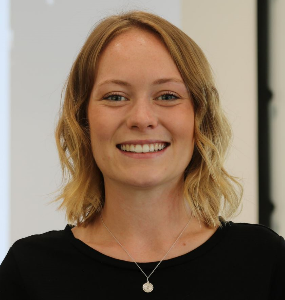 Hi, I'm Eliz and I work for east to west, heading up the Emerge project in St. Peter's Hospital. I love being part of the Emerge vision, and seeing the St. Peter's project form and grow has been really exciting. Having the opportunity to impart hope where there is real suffering, and speak life and light into the darkest of situations – it's a real privilege. I am married to Simon, and in my spare time love tucking into a yummy meal with friends, keeping fit and making music.
Eliz has a BSc in Psychology and has worked for East to West since 2017 in various relational support roles.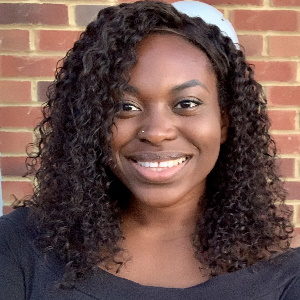 Hi, I'm Nade, the Youth Support Worker for Emerge Advocacy in Medway. I understand how difficult it can be as a young person struggling with their emotional wellbeing and the importance of feeling heard and understood. Having had wonderful people journey through some challenging times with me in my late teens, my heart is to do the same for many others and love them to my best capacity.
Nade has worked with young people in various capacities since 2016. She is currently near the completion of her Master's degree in Psychology.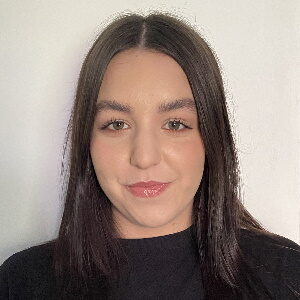 Hi, I am Siobhan, I'm the youth worker for the Emerge Project at Epsom General Hospital. I am so excited to be a part of the team and be able to offer support to the people we meet. I have always had a passion to help people that are on a journey with their mental health since I was very young. This is very close to my heart, as it's something I have experienced since a young age and have seen some of my close friends and family go through. I want to show people it is nothing to be ashamed of and that it can be a lot less scary to face when someone is walking beside you on the journey.
During my time outside of Emerge I love to go for long walks with friends, grabbing a coffee at my favourite shop and spending time writing. The one thing I want to do whilst in this role is show the young people there is hope.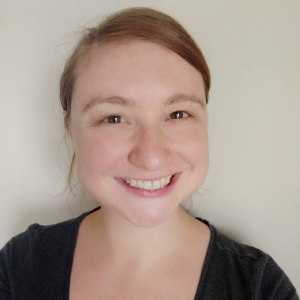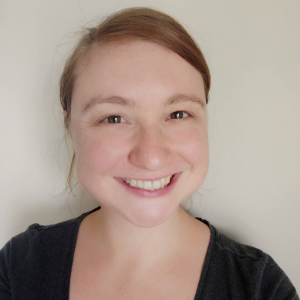 Hi I'm Beth, and I am the Project Lead for the Emerge Project at Frimley Park Hospital. I have worked with young people in various different contexts in the past and I love the unique opportunity that Emerge offers of being a youth worker in hospital. It is such a privilege to be a part of the team speaking hope into the lives of young people at their time of crisis, and getting to know some brilliant young people in the process!
In my spare time I enjoy hanging out with friends, reading, making music (preferably when no one else is around!) and chilling out with my husband and dog. Beth has worked in various youth work roles since 2012 and has an MA in Biblical Studies with a focus on worry/anxiety.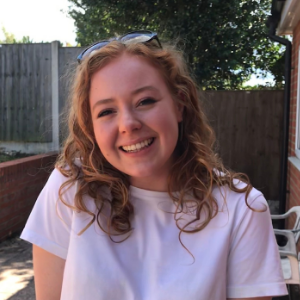 Hey, I'm Grace, the Project Lead for the Emerge Project in Epsom General Hospital. I previously volunteered for the Emerge Project at St Peters hospital and it is there that I really developed a passion for the work we do at Emerge helping young people through the tough times. I love being able to come alongside young people and be a voice of hope to them when they are feeling low.
In my spare time I enjoy running, good coffee and good food. Grace has a BSC in Psychology and has been doing youth work since 2013.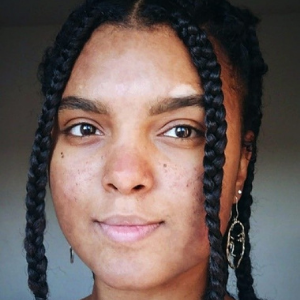 Hey, I'm Naomi, the Youth Support Worker for Emerge Advocacy in Medway. I moved from London to Medway in 2010. I have never met a mental health charity like Emerge. Emerge has proven to be a lifeline of hope, encouragement, and genuine empathy. After university, I experienced mental health issues. Looking back at that time in my life, I feel privileged to represent a charity that has a heartbeat for seeing real change in young people's lives. I love to express myself through journaling, writing poetry, creating art and photography. I also enjoy meeting with friends and grabbing a bite to eat.
Naomi has worked with young people and children since 2017 in the UK and in Africa through roles with NGOs and as a teaching assistant.
Hi, my name is Nathan. I am a Youth Support Worker for Emerge Advocacy working in Epsom, Guildford and Medway. I am really passionate about doing youth work and have been doing it since 2017. I see it as such a privilege and a pleasure to be able to speak into a young person's life and love to speak and connect with people.
From donating to volunteering with us